Of all the futures contract exchanges in the world, the Chicago Mercantile Exchange is the one with the largest number of outstanding options and futures contracts. This is not just a commodity exchange; it also offers trade in derivatives based on equity, currencies, weather, and interest rates – just to mention a few.
Still, the exchange's roots as a pure commodity exchange are clearly visible. This is the place where one can trade in derivatives where the underlying assets are things such as Frozen Pork Bellies, Lean Hogs, Butter, Class III Milk, Nonfat Dry Milk, Dry Whey, International Skimmed Milk Powder, Softwood Pulp, Hardwood Pulp, etc.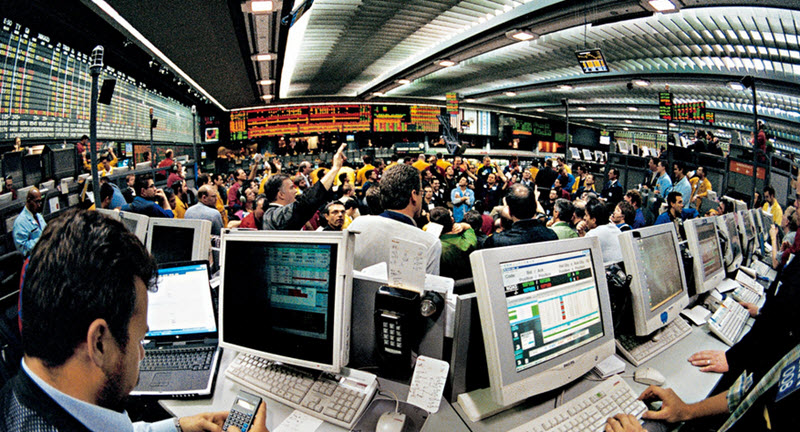 About the Chicago Mercantile Exchange (CME)
It's located at 20 S. Wacker Drive in Chicago.
It's owned by the CEM Group Inc., the same group that owns the Chicago Board of Trade (CBOT) and the New York Mercantile Exchange.
It's nicknamed Chicago Merc. In Chicago, it is often referred to simply as "The Merc".
The origins of the Chicago Mercantile Exchange is the Chicago Butter and Egg Board, formed as a non-profit organisations back in 1898.
The Chicago Mercantile Exchange has been offering electronic trading since 1992. In 2004, transaction #1 billion took place on their electronic trading platform.
The Chicago Mercantile Exchange was the driving force behind the creation of the software CME SPAN. This software is now used by roughly 50 different exchanges, regulatory agencies, clearinghouses and service bureaus.
Trading platforms
At the time of writing, the Chicago Merc still has their trading pit open, but open outcry has been largely replaced by electronic trading. The electronic trading platform used by CME is called Globex. Trading booths are available at 20 S. Wacker Drive, but they are not mandatory. Traders can just as well be connected to Globex from their own offices somewhere else. Roughly 10% of the total volume of trade at CME takes place in the pit using open outcry. The pit is only open during regular trading hours (RTH), while Globex is active almost around the clock.
Globex was launched as early as 1992. (As a comparison, NYMEX didn't have any electronic trading platform until 2006 when they too started using Globex.) Globex started out using Reuter's network and technology, but left Reuter's six years later in favor of a modified version of the NSC trading system originally developed for the Paris Bourse.